The HILTI Adaptive torque module has a software component that needs to be downloaded for programing, management, and reporting.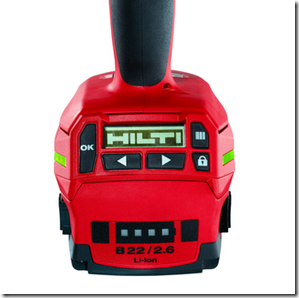 HILTI Adaptive Torque Module SI-AT-A22
The instruction booklet mentions the need to obtain the AT Documentation Software but it was not readily apparent where we were to get the software.
The US site gave us the option to click through Software for Power tools but we ended up with:

HILTI: AT Documentation Software Error Occurred
A call in to HILTI support brought about the direction to download the full PROFIS software suite.
In the end, all we had to do was scroll down on the product's page whether US or Canadian site and we find:

HILTI AT Documentation Software Download Here
To make things simple, here are the download links for the software from either the Canadian or the US linked page:
In the end, the process of figuring this out was a bit counter-intuitive but we got it. 🙂
Now, on to programming our new setup. 🙂
Philip Elder
Microsoft High Availability MVP
MPECS Inc.
www.s2d.rocks !
Our Web Site
Our Cloud Service