When clicking on the Outlook App (2019) to get it set up with our Office365 account we hit this: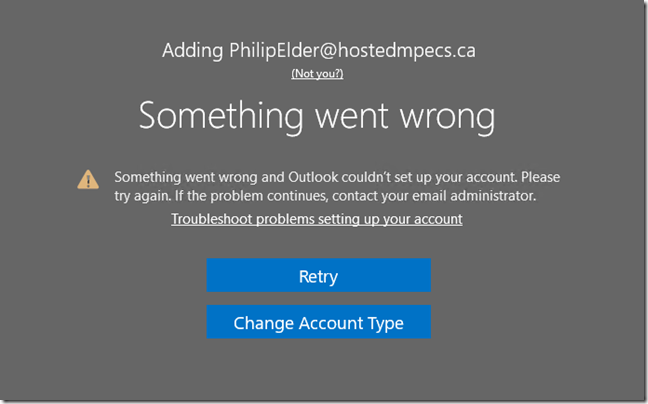 Outlook: Something went wrong and Outlook couldn't set up your account. Please try again.
Well, nothing worked. With Office365 we can't set up our Outlook client manually either.
Logging in to the O365 admin portal and checking on the user's properties does not show any blocks to getting an Outlook client set up.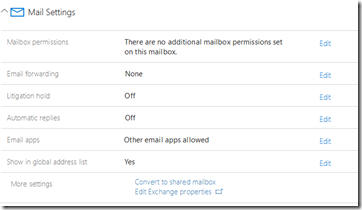 Mailbox Settings: Check
Okay, so let's check on Service Health:

Exchange Online: EX183291 – Can't access published calendars
That's not relevant to our problem here.
When we check Product licenses assigned: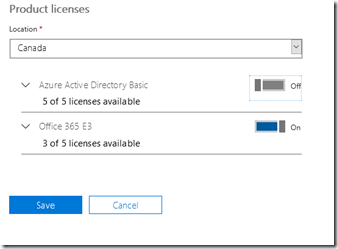 Product licenses: Azure Active Directory Basic OFF
Let's try the manual method: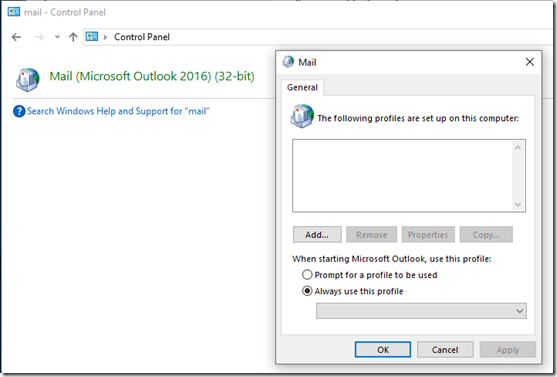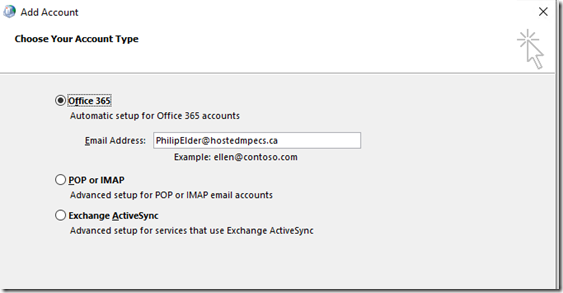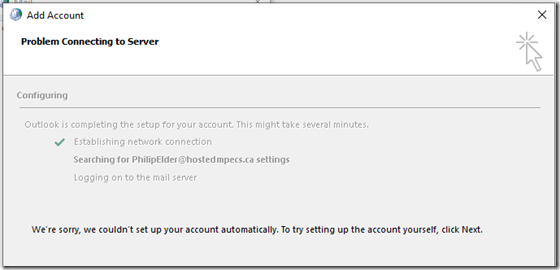 Endless Loop: Setup Fail
We checked to make sure the correct Autodiscover settings were in place for the domain and they are.
The next step was to clear any saved credentials on the Windows 10 machine: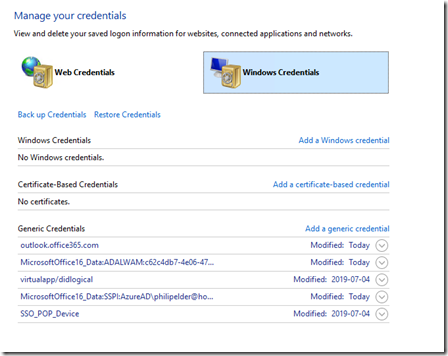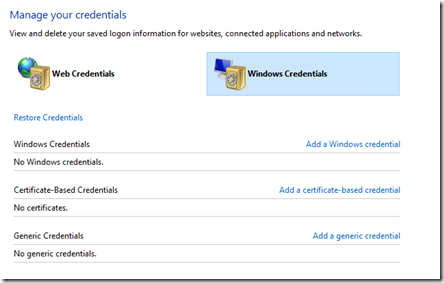 Windows Credentials: Remove, remove, remove … ETC.
As a precaution we rebooted the machine once all of the credentials were cleared out.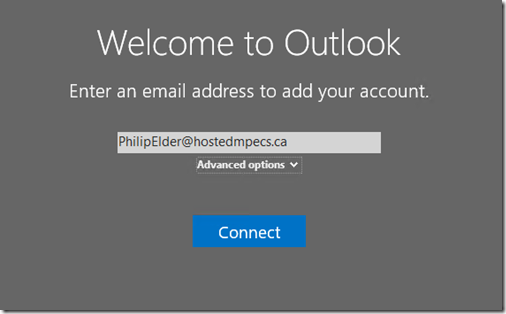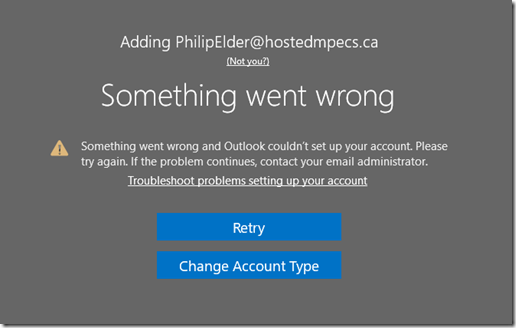 Two credential prompts later and still no joy. 🙁
Well, after all of that we went to the Support site and opened a ticket. It took about 5 minutes before the call-back happened and five minutes after that for the support technician to have the solution.
Outlook Error Fix
As it turns out, we have Microsoft Multi-Factor Authentication (MFA) enabled on all of our accounts and had made an assumption (we all know what that does right? 😉) about MFA being compatible with Microsoft's O365 version of Outlook.
As it turns out, we needed to create an App Password for Outlook.
Click on the profile image near the top right of the Office portal then click on the My Account link.
Click Manage Security & Privacy then click Additional security verification.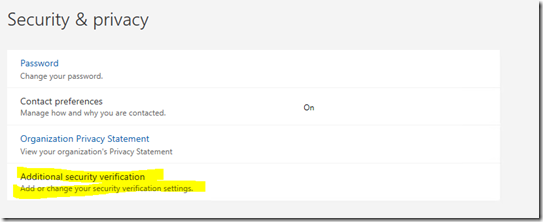 Click Create and manage app passwords at the bottom of the list that comes up.
Generate and copy the code.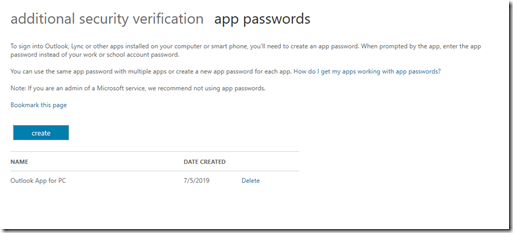 App Password: Generated for Outlook O365 Version
Once we copied and pasted the password into the credentials prompt and ticked the Save option we were greeted with a message of joy: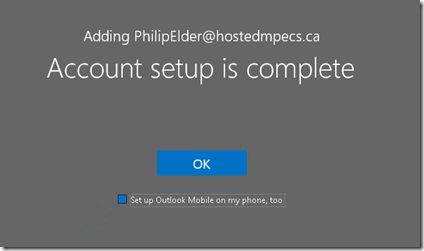 Outlook is now set up!
We now have a set up Outlook
Confused Conclusion
Colour us just a bit more than confused.
As we are digging in to O365 and its features, and especially enjoying the SharePoint back end customizations, this one is a bit of a show stopper.
How is it that we have had such a great MFA integration story until today?
Accessing our O365 resources up until now fired a prompt on the Microsoft Authenticator App and we were in to whatever it is we were accessing.

Microsoft O365 Apps for On-Premises Install (Click-2-Run)
Outlook and e-mail are critical to business today. Some would argue the importance of Outlook, however, from what we know no other mail client out there has the full Exchange integration feature set that Outlook does at this time.
For now, the lack of an integrated MFA setup in the O365 version of Outlook is a real shortcoming.
Oh, and a real bump in the road for those of us that make assumptions about O365 integration across the board. 😉
Philip Elder
Microsoft High Availability MVP
MPECS Inc.
www.s2d.rocks !
Our Web Site
Our Cloud Service