Whether you use Veeam or not, it's a _really_ good idea to subscribe to Anton Gostev's weekly Veeam R&D Forums Digest.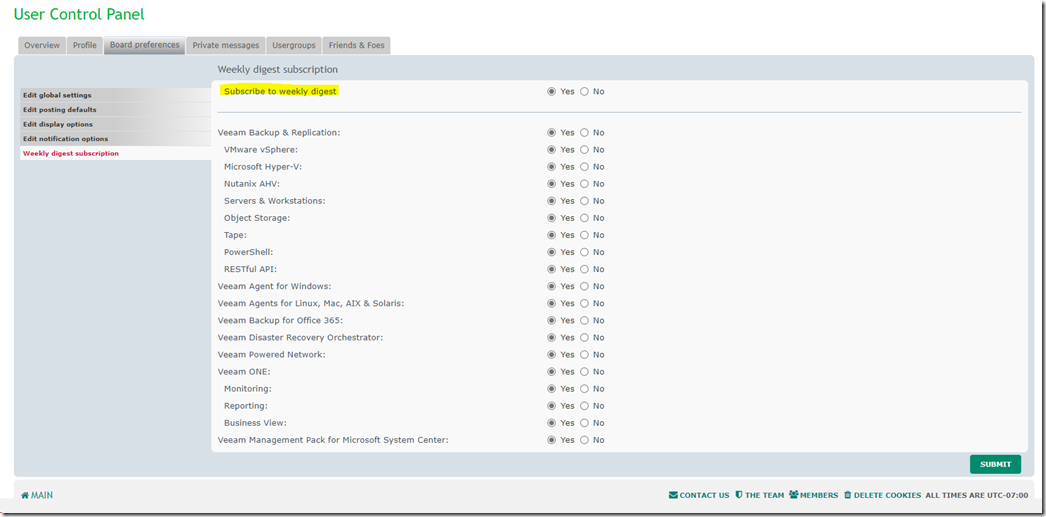 Veeam R&D Forums User Control Panel
Anton always keeps us up to date on what's happening with the various Veeam products whether it's support issues, updates, KB pointers, upcoming updates, and more.
There are great tips & tricks that get published every once in a while.
The customer stories can be very valuable as well.
The following is a snip from this last Sunday's Digest (2021-03-28):

Veeam Customer Story: Company saved by backup immutability!
While the content does have a Veeam focus, there are so many pearls to be found in most of them, it's well worth the time to subscribe.
Philip Elder
Microsoft High Availability MVP
MPECS Inc.
www.s2d.rocks !
Our Web Site
PowerShell and CMD Guides