We completed a custom server build yesterday.
Intel R2208WFTZSR 2U dual Intel Xeon Processor Server System

Dual Intel Xeon Processor 6240Y
192GB ECC RAM (12x 16GB)
Intel RAID Controller and Intel RAID Maintenance Free Backup Unit
(2) 240GB Intel SSD M.2 RAID 1
(2) 3.8TB Intel SSD D3-S4510 SATA RAID 1
Intel X550 T2 I/O OCP Module
Intel TPMv2 and RMM4
The last step in the integration process was the mounting of the maintenance free backup unit for the RAID controller.
After opening the R2000WF Family System Integration and Service Guide and doing a search for "AXXRMFBU5" nothing came up.
Intel RAID Maintenance Free Backup Unit (RMFBU)
It took a bit of searching around to clue in to the following: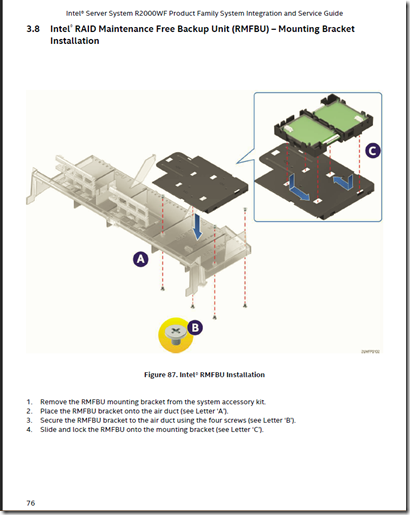 Intel RAID Maintenance Free Backup Unit (RMFBU) – Mounting Bracket Installation
Intel does not reference the full part number anywhere in their documentation. In the haste of the day, the idea that one could look at the Table of Contents and see:

Service Guide ToC
So, chalk that one up to read that manual back to front and front to back. 😉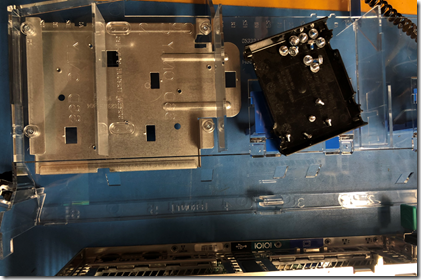 Intel Server System R2208WFTZSR Mounting Bracket
Once it's mounted, the cable routing is pretty simple when there's no full length cards installed: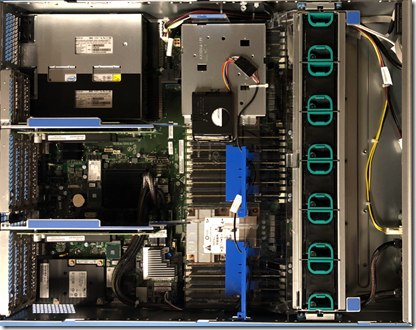 Intel RAID Maintenance Free Backup Unit Power Cable Path
Intel RMM4 iKVM over HTML5
With the BIOS and firmware updates we applied to this setup we now have a KVM over IP setup that uses HTML5 instead of Java:

Intel iKVM over HTML5 Console
While we keep a fresh Windows 7 and early Java version around for the older switches, Intel RMMs, and other devices that need Java to gain access this is an awesome step forward!
All in all, we are quite happy with this new platform. It will serve our client's needs very well.
Philip Elder
Microsoft High Availability MVP
MPECS Inc.
www.s2d.rocks !
Our Web Site